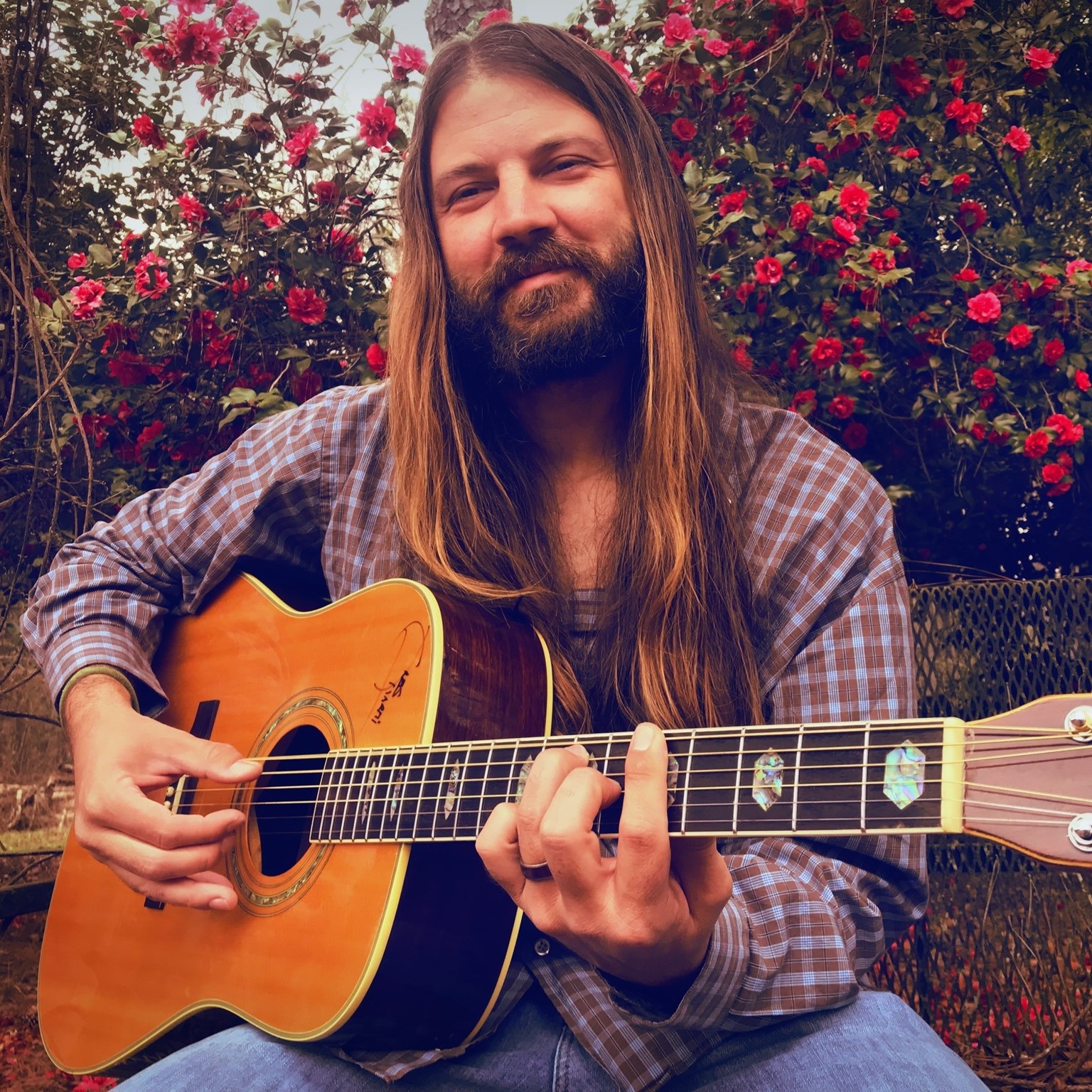 Andy Johnson is a writer, singer and guitarist from Upson County, Georgia, known for fronting middle GA band Royal Johnson from 2014-2019. His folk-rock aesthetic, country charm and soulful blues presence have presented him with opportunities to perform at some of the southeast's most respected venues, and work under the tutelage of some of southern music's pioneers.
 As the songwriter and manager of Royal Johnson, Andy led the band through four official releases of hardly definable, creative music and a variety of esteemed venues, festivals and opening slots. RJ was known as "one of Macon and middle Georgia's most beloved live bands," according to The 11th Hour. The band toured extensively throughout the southeast.
 Royal Johnson self-produced, self-recorded and self-released the hauntingly folksy Battle of Birmingham EP in 2015, and followed it with the debut album Belly Full the same year, introducing elements of heavy blues and alternative southern rock. They turned to famed Macon producer Paul Hornsby (Marshall Tucker Band, Charlie Daniels, Wet Willie) to capture the southern funk sound of the LP Howlin' in 2017, and then recorded the psychedelic country rock sounds of the final EP Jars in 2019 at Sky South Studio with Daniel NeSmith (Back City Woods).
 When Royal left the band and unexpectedly passed away in early 2019, Johnson knew it was time for some re-evaluation. "After six years of managing the band and also finding ways to push us creatively, I was drained," Johnson says of the end of Royal Johnson. "When Chance passed away I realized I needed to take some time to get back to myself and find my inspiration again. As an independent band, it's easy to get so caught up in promoting a snapshot of who you are, that you forget to allow yourself room to grow. I didn't like the person that the stress of managing the band had made me become."
 After several months of reflection, in early 2020 Johnson began to record Help Yourself - a fresh start and his first "solo" album - with the guidance of trusted friend Daniel NeSmith. The record will prove to be his most focused release so far, for the first time leaning more on his folksy roots, but still with the edginess that has made his past work stand out. Help Yourself was released worldwide on April 22.
 In addition to Royal Johnson, Andy was also a member of the blues duo Dos Blues Guys with harmonica player Bennie Mobley. The pair recorded two full albums while winning the Atlanta Blues Challenge in consecutive years (2016-2017), twice representing the state of GA at the International Blues Challenge in Memphis. Johnson's blues guitar skills were further enlisted by R&B legend Robert Lee Coleman (James Brown, Percy Sledge) for his What Left album in 2017, recorded by famed Athens producer John Keane (R.E.M., Widespread Panic).
 After 15 years of developing his countrified, bluesy, soulful voice and rhythmic-focused guitar playing through hundreds of solo acoustic shows around the southeast, while also playing in several genre-jumping groups, Johnson is equipped for nearly any booking situation. He currently enjoys duo and trio shows with friend and collaborator Daniel NeSmith while Help Yourself is being finalized. He also frequently fills in on lead guitar with Waycross-based band The Pine Box Dwellers, recently honored as the GA Country Band of the Year.
 Notable co-bills in Johnson's career include The Doobie Brothers, Willie Nelson, Joan Osborne, Cowboy, Jimmy Hall, Stillwater, Jack Pearson, Randall Bramblett, Old Crow Medicine Show, The Avett Brothers, Greensky Bluegrass, The Steeldrivers, Drivin' n' Cryin', Brent Cobb, Audley Freed, Infamous Stringdusters, Marcus King, Cody and Luther Dickinson, The Autumn Defense, Chris Knight, Turnpike Troubadours and Band of Heathens.