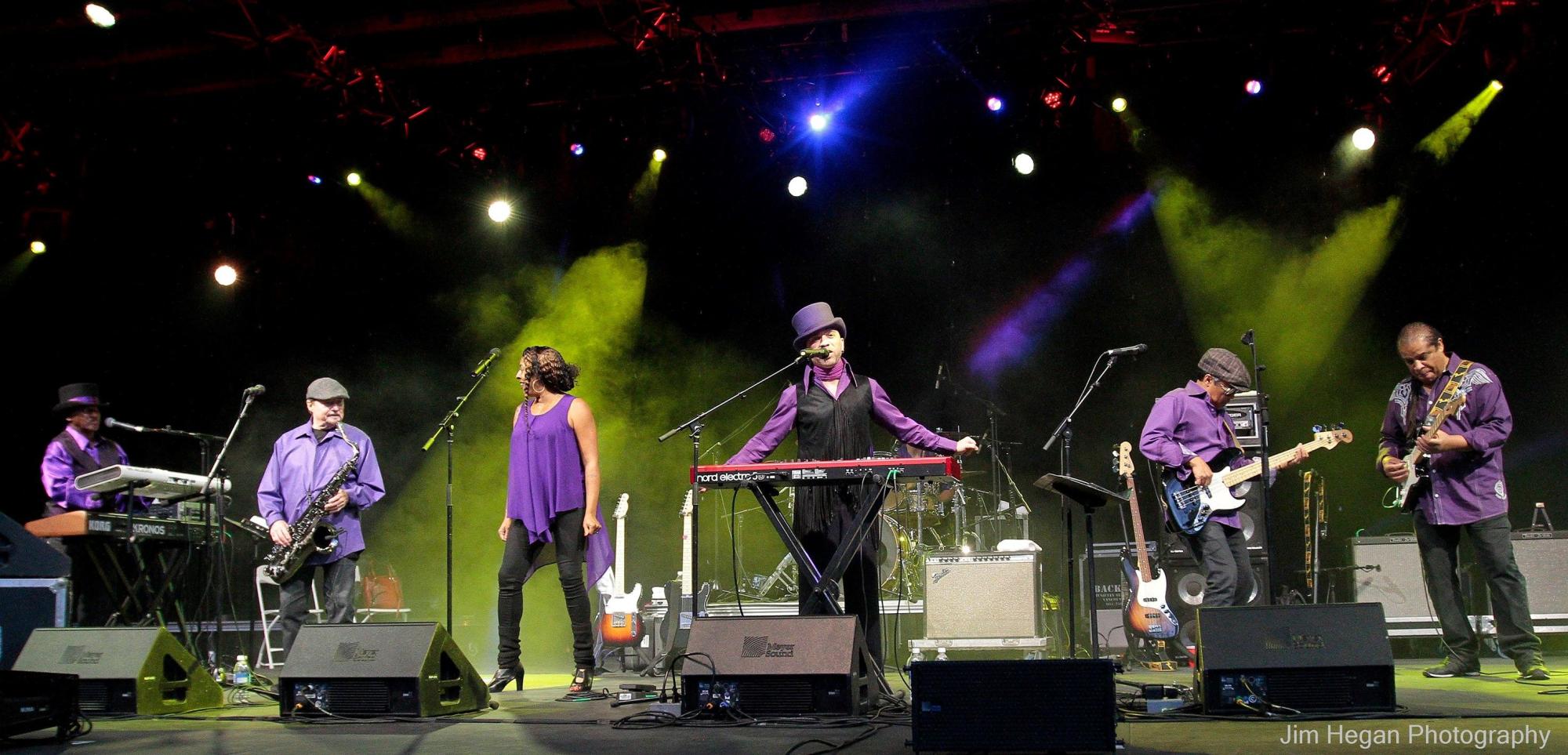 The Family Stone, featuring Rock and Roll Hall of Fame Inductee and Original Founding Member of Sly and the Family Stone, Jerry Martini with Phunne Stone (the multi-talented daughter of Sly Stone and the late great Cynthia Robinson) will perform on the Main Stage from 5:30 p.m. until 7:00 p.m. on Saturday, November 4, 2023.
The group will bring the music of the first inter-racial, inter-gender, mainstream major band in Rock and Roll history to the streets of Downtown Florence on the first Saturday in November. These funksters are joined by the powerful voice of Swang Stewart on vocals and musical harmony with some of the funkiest players of all time: Nate Wingfield on the guitar, Jimmy McKinney on the keys, Frank Kelpacki on drums, and Blaise Sison on bass adding the proper pocket to the raw Family Stone sound.
The group will present an explosive set of their psychedelic Funk classic hits of the '60s and '70s—the raw, unfiltered sound that became part of the essential building blocks of many, if not most, of the great modern artists' toolkits, which have been sampled and covered by major artists around the world.
Legendary anthems like "I Want to Take You Higher," "Everyday People," "Dance to the Music," "Hot Fun in the Summertime," "Family Affair," "Thank You (Falettinme Be Mice Elf Agin)" and many other recognizable tunes from their vast catalog of albums including the album "STAND," which in 2015 was declared a National Treasure and preserved in the US Library of Congress and inducted into the Grammy Hall of Fame, can be expected from the high energy group.