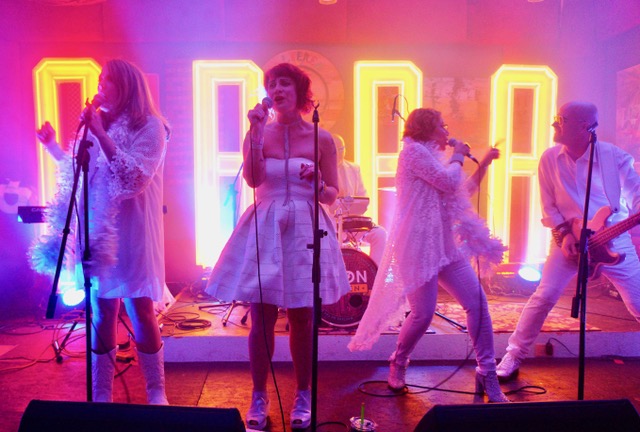 The Neon Queen formed in 2018 out of a desire to do something unique to honor the timeless songwriting of ABBA. Their high-energy, female-fronted show covers the hits like "Dancing Queen" and "Mamma Mia," but also lesser-known, highly danceable  singles like "Summer Night City." Woven throughout the show you will also hear the music of other icons like Madonna, Donna Summer, and even Dolly Parton.
The band pays tribute to the incredible songwriting of ABBA by incorporating 1980s synth-pop beats and modern pop diva mashups — interpreting their songs in fresh and exciting ways. 
ABBA's songs have stood the test of time and have gained popularity over the past several years from film and musicals and, because ABBA is still so incredibly popular, The Neon Queen tends to attract a wide audience — from teens and 20-somethings to folks who used to groove to ABBA in the 70s.