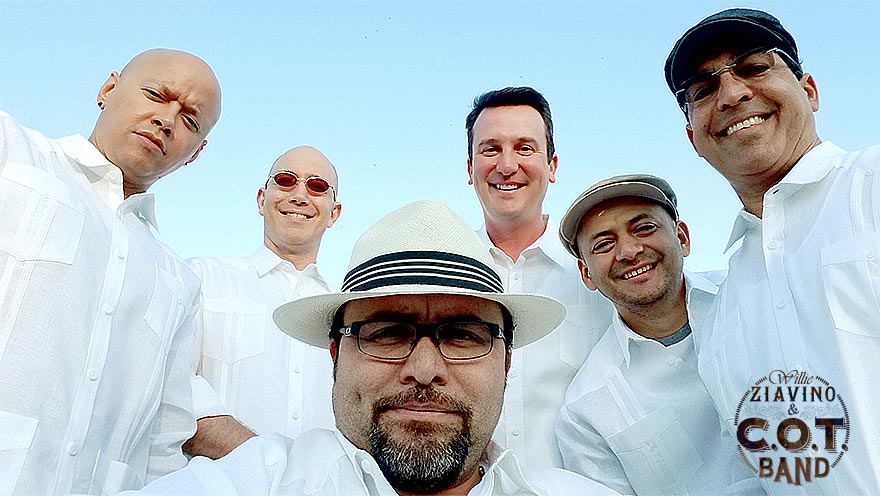 The C.O.T. Band is a latin band based in the Atlanta area that plays a mix of salsa, merengue, funk, bachata, caribbean rhythms, jazz, rumba, trova cubana and brazilian beats with their own twist.
In 2010 Willie Ziavino formed the C.O.T. Band along with Juan Bonini (Panamá) resulting in the fusion of trova, jazz, caribbean / brazilian rhythms and musical influences from each band member. This world music style blends perfectly with the melting pot that is Atlanta.
The band quickly became very well known in Atlanta's latin music scenary performing weekly for the last 13 years in the best latin venues in the city.
They have also performed in the Atlanta Dogwood Festival, Atlanta Jazz Festival, Chattanooga Riverbend Festival, for Coca Cola, High Museum of Art, Georgia State, National Society of Hispanic MBAs, Hispanic National Bar Association among others. C.O.T. Band has also been invited to several Southeast music festivals.